We've completed Week 1 of the
Pantry Challenge
. Follow along or link-up your progress at Good Cheap Eats.
I'm slowly working toward
my goals
. This week, we started clearing out the freezer and limited our grocery purchases. I bought 2 gal milk, 1.5 doz eggs, 3 packages marked down deli ham, cheese, a loaf of bread, bananas, and Pepsi for Daddy Cow. Total= $28.53
We followed last week's plan fairly well, but because I slept in and didn't get the beans cooking, we swapped our ham and beans for Sunday night lasagna. Having planned lunches available in the refrigerator and posted on the side of the refrigerator has prevented Daddy Cow's lunchtime pizza and Jimmy John's orders- and also made taking lunch with me to work a simpler process.
Here's what's on the plan for next week.
Breakfast
freezer waffles
oatmeal
Coco Wheats
cereal
eggs and toast x2
french toast
Lunch
cheese toasties and tomato soup
peanut butter and jelly sandwiches
cottage cheese and crackers
hot dogs and baked beans
cheese quesadillas
leftovers x2 (ham & beans, lasagna)
Supper
ham and spinach quiche, fruit
pork loin, sweet potatoes, green beans
lemon pepper salmon,
Steamfresh multi-grain blend
, broccoli
H week: ham, hashbrowns, honeydew
hamburgers, sweet potato fries, salad
turkey and rice soup
meatloaf,
crash hot potatoes
, peas
Interested in participating in the
Pantry Challenge
? Link up at
Good Cheap Eats
.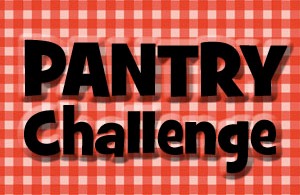 For more meal planning inspiration check out
OrgJukie
.